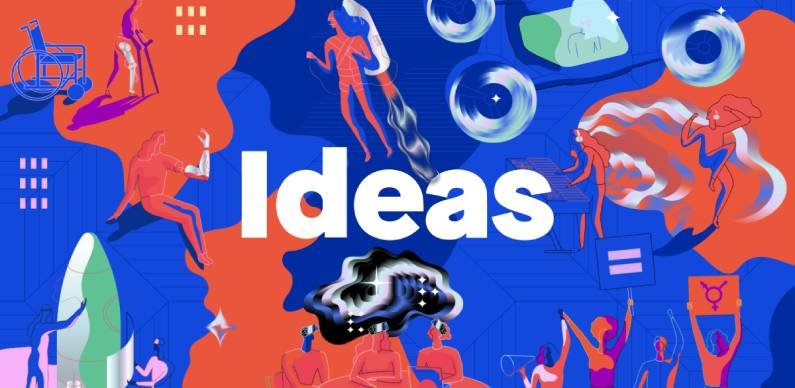 Features that are critical to Web development and design
Website design and development features and functions are critical elements of an organization's online presence, expansion as well as future plans.
The goal is to gain traction with the customer once that person has reached the website. Maintaining his interest level by offering a variety and options that will make him consider continuing to browse through the site.
A website bears the signature of the organization it represents or corporation that operates it. It therefore carries the weight of the firm's reputation, as also what customers expect from a major firm's site. It also carries the burden of achieving the firm's commercial goals, especially in the case of retail firms. Vistas Ad Media offers you a comprehensive web development package, that will ensure your site converts your ambition into reality.
Your web site is the way you can reach a million eyeballs in an instant and we at Vistas AD Media Communications are fully capable of building a powerful portal that will reach out, engage and persuade the visitor to transact and return again.
Keeping the customer engaged is the beginning of the relationship. Closing out the transaction once the customer has made a choice is important. A smooth transition as the customer finishes his checkout and exits via the payment gateway adds to the experience and keeps the website and the business in the game.
The customer does not want to be held up, right after he makes a decision to purchase and expects a seamless experience. Several elements go into the making of a successful website. These are vital features that a website must feature whatever sector it is built to serve.
The best way to measure a site's success is of course see how it is measuring up to its stated purpose — the reason for which it was built. Let's delve into some of these features that make a website stand out among a marketplace that has thousands of competing sites.
Great Content to Engage Visitors
Search engines are accessed to find information on products and make decisions. They are also used to find trivia and for entertainment and educational reference. People want accurate, regularly updated content at their fingertips. They want it fast and they want it to be delivered on a variety of platforms - a la carte or buffet - on their terms and in a format that suit their tastes.
Customers want information all the time, they never stop searching for data. Therefore, vastly upgraded and topical content that finds itself in Google's dragnet and is taken up to the very top of the search listings is absolutely critical.
Content that gives the retailer's product its day in the sun and provides evidence in the form of testimonials and reviews will inspire confidence amongst the customer and bring more custom to the portal.
Search engines and trivia predate retail website. Once the content hunt began and the search engine shakedown was over - aka the demise of Netscape and other engines - it became a competitive marketplace.
The first entrants to web site development arena were the large corporates who wanted a web presence that would announce their strategic goals and be an advertisement of their products and also a portal to sell their goods. This saw the first cyber-squatting incidents, with people grabbing prominent web addresses and selling them for profit.
Intuitive interfaces for Ease of Use
The Internet is part of the information highway and the purpose of that highway is to provide the way posts and signposts so you can find your way to the site you seek.
Your website's design must incorporate intuitive interfaces that guide the customer to the information they need.
Links to important pages must be readily at hand and follow a logical sequence that does not tax the customer's imagination or patience. Links must feature clear, concise labels that give the customer a clear picture of how to proceed. 'Call to action' need to be placed in a visible spot in a standout, contrasting style. If there are several pages of content under a link it should feature a search box to make it simpler to comb through.
Minimalistic Approach Works Best
Superfluous and highly accessorized designs that create redundant features and slow down web pages have only face value and are dispensable.
Keep web features limited to anything that adds striking and unmistakable value to the customer's experience.
We always The best websites allow customers to click through the pages, conduct business and be out of the portal in moments. You can place orders for your groceries, hardware, appliances and all manner of paraphernalia over Amazon in a matter of a minute - while in a cab, waiting at a signal pulled over at the side of the road, or just walking to work.go in for qualitative content rather than adding unnecessary space
An uncluttered layout that tilts towards minimalistic is the best approach instead of creating a web page that feels more like a minefield with customers blundering from link to link in utter confusion.
To make sure that websites do not end up with a very grey, austere or bald appearance, judicious use of graphics and images is called for to spruce up the page and evoke interest. High quality graphics and images on webpages are an effective way of drawing hits from search engines.
Website Speed is of Critical Importance
Most people have short attention spans and lose patience if they have to wait for something to take shape and this is even more so with devices and the internet.
A page must, therefore, load up immediately to keep customers interested and create an opportunity to close out a deal. Any embellishments — like graphics or heavy images on the portal's home page will have to be balanced with the need to load the page quickly.
A website must allow for a variance in internet conditions — where broadband is not readily available or is of poor quality and also for poor data conditions that may affect mobile connectivity.
Factors that can be managed by the portal managers like: Website hosting, optimized graphics and website code always need to be up to -date.
The Internet is where everyone turns for instant gratification and people take that very literally. If the website fails to render immediately, the page will be abandoned without delay and the search for results will continue elsewhere.
Search Engine Optimisation – Gateway to the World
Content has to create traction with search engines. It is what draws search engines to your website and gets you ranked at the top of the first page of search results.
Search engine optimisation holds the key to developing the magnetism that gets this kind of attention. Website content has to include keywords, links and social media beacons to make itself visible to search engines. These factors are like a lighthouse announcing loudly and clearly to the search engine that the website has relevant and credible information for the user.
Compatibility & Responsive in the Age of Diverse Devices
Customers and users are accessing webpages on a number of platforms and using a variety of different browsers. The web page has to cater to all these different platforms and browsers. It must also render easily and without a fuss in various resolutions and screen sizes. Given the number of mobile devices presently being used, a web page needs to work properly on all the available devices too.
Conclusion
There are different approaches that can be adopted while developing a website. Most often the approach is decided by the marketing policy of the firm and how it aims to achieve its revenue goals.
Take two examples of the home pages of competing firms BMW and Mercedes.
BMW takes a storyline strategy. The page is an endless story board — with "customers' experiences" expressed in video and photographic montage across the homepage. The page continues to scroll down with more and more stories. Though it is image-heavy it loads flawlessly despite featuring several videos too. The model line-up is featured in a separate menu on the home page.
Mercedes takes a straightforward approach. The homepage features all the models across the top as links to the specific models. Apart from the links to models, the page focuses on Mercedes as a lifestyle. So, every page gets one chance, how well does the page engage with the visitor is the art and science of web development in our times.