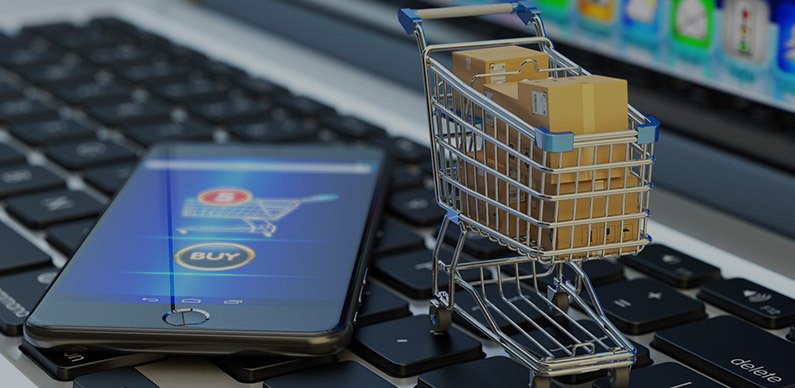 eCommerce business is thriving. Setting up an eCommerce business is one of the best ways to successfully establish a business, provided you invest in developing a professional eCommerce website, hosting and marketing.
eCommerce works well for all major market segments of :
· Business to consumer
· Business to business
· Consumer to consumer
· Consumer to business
A highly disruptive technology, eCommerce changed age old consumer practices and boosted consumption levels exponentially.
What are the costs involved in eCommerce website development in Bangalore?
eCommerce development in Bangalore is wise because the city is a hub for technology and is home to many companies that offer excellent services at value pricing.
General cost of building a eCommerce website with 100 to 1000 products ranges from INR: 100,000 to 300,000 including planning, design & development. Then there is the maintenance involved in running an eCommerce business. The maintenance can cost anywhere from INR: 60,000 to 240,000 per annum.
Why such a vast range in costs for developing eCommerce websites?
No two eCommerce websites are the same. You can choose how simple or feature rich your site can be. We will show you some of the insights on how eCommerce website development is calculated:
| ECOMMERCE COST aSPECT | PRICE |
| --- | --- |
| Number of pages | INR: 50,000 – 1,00,000 / 10 pages |
| Web design agency team | INR: 25,000 – 50,0000 |
| Optional & low cost Freelance web designer | INR:5,000 – 10,000 |
| Ecommerce functionality | INR:10,000 – 25,000 |
| Responsive design | INR:15,000 - 30,000 |
| Ecommerce functionality | INR:10,000 – 25,000 |
| Interactive multimedia | INR:10,000 - 20,000 |
| Database integration | INR:20,000 – 50,000 |
| Content management system (CMS) | INR:20,000 - 50,000 |
| Content writing | INR:3000 - 5000 / page |
| Ecommerce search engine optimization (SEO) | INR:30,000 – 50,000 / month |
| Domain name | INR:1000 - 3000 / year |
| Hosting | INR:15,000 - 30,000 / year |
| Website maintenance | INR:60,000 - 240,000 / year |
| - | - |
How are eCommerce website development prices arrived at?
With a good idea of eCommerce development pricing aspects, lets dive deeper in understanding each factor that influences pricing:
Number of pages determine cost
Number of pages: 10 pages
Cost: INR: 50,000 – 100,000/-
Pricing of eCommerce website development project is determined by the number of pages that needs to be built. On average eCommerce websites have about 250 pages.
So, a full-fledged eCommerce site is a far bigger project than a website with just a handful of products and pages and therefore costs a lot more to build.
However, eCommerce websites with more pages earn the cost and more by simply selling a lot more products listed.
Successful eCommerce websites build unique pages for each product and sometimes several pages for a product to present each product satisfactorily to the buyer. Then there is the category pages that present products category wise.
Providing exhaustive information to buyers is recommended for excellence in user experience. Investing in designing a number of pages upfront pays off handsomely in the long term, when you are popular.
Designing Cost of eCommerce portals
Web design agency team
Cost: INR: 25,000 – 50,0000
The design of your online store makes the impression, attracts customers, keeps them browsing looking for more and finally helps make the sale.
Therefore, investing in a good design team is vital. Pages come alive in the hands of professional designers. Browsers stick to your page when it is appealing and offers more than competitors.
To present an impressive brand of products on your eCommerce website, build a unique brand image. Impress with your style. Make it easy to use.
· Identify and articulate brand philosophy in three short words
· Highlight how you are different from competitors
· Present your unique selling points in comparison to others
What do we do better than anyone else on the market?
Once you are clearly defined, professional designers will communicate the messaging at every opportunity throughout the portal and that messaging is the secret of success in the world of eCommerce.
Content to Communicate with the Audience
Professional content writing team
Cost: INR: 5,000 – 10,0000 /page
Beautiful words as headings, subheads, titles and selling points make people take action of liking and buying.
Every section of a page communicates with the audience, professional writers keep this dialogue alive by making every word creatively engaging. eCommerce communication standards are at at its peak at this stage with eCommerce majors assigning bright & talented teams to write and keep the audience engaged.
Pages in eCommerce pages are alive with interactive features, call to action queries, buttons, subsections and javaScript inserts. A professional writing team will consider all these aspects on a eCommerce writing assignment.
Pages with well written content is an all important element that makes a successful eCommerce portal. Go ahead and hire a professional writing team for your eCommerce project.
Ecommerce search engine optimization (SEO)
Cost: INR:30,000 – 50,000 / month
Search optimization efforts compete with rivals in highlighting your USP's to the customer.
Since every eCommerce business deploys teams to perform SEO it is imperative that you outperform rivals in SEO and appear more popular and gain visibility.
SEO for eCommerce businesses is an ongoing exercise and not a one time effort. Therefore, it is best to factor in SEO costs as investment for the long term.
SEO Company team will make every effort to understand competitors, their product positioning and targeted keywords. The team will then outsmart competitors with newer methods and strategies. This process is practised every-day.
SEO helps connect with customers when they are ready to buy and search for your product offering as well as when your brand name is looked up, therefore SEO can be your primary marketing exercise for eCommerce business.
eCommerce Website Maintenance
Website maintenance INR:60,000 - 240,000 / year
eCommerce websites require constant updates and maintenance, it is important that a responsible team is managing the maintenance on a regular basis.
The goal is to keep up the website performance at peak levels at all times. Fixing bugs as soon as it pops up, updating product pages, introducing new pages and new elements in the site. Then there is the technical maintenance of managing top page loading speed levels, image optimization.
FAQ's
We provide answers to some of the queries that arise commonly.
Will I need hosting support for my eCommerce website?
Most definitely yes. A good downtime free hosting is imperative for your eCommerce business. Consult with your eCommerce developer for best advice.
Do we require a CMS system to update data at our end?
If you have inhouse support or if you are experienced in eCommerce software you could manage this yourself. On the other hand, eCommerce maintenance is managed by a team of skilled professionals that includes: graphic designers, web developers, web hosting specialists and SEO experts.
How can I define my SEO requirements for my new eCommerce project?
Provide a clear picture of your vision for the project. Establish your goals and make it clear to the SEO team. The Digital Marketing Agency team will then understand and set forth a clear scope of work document including the various categories and keywords.