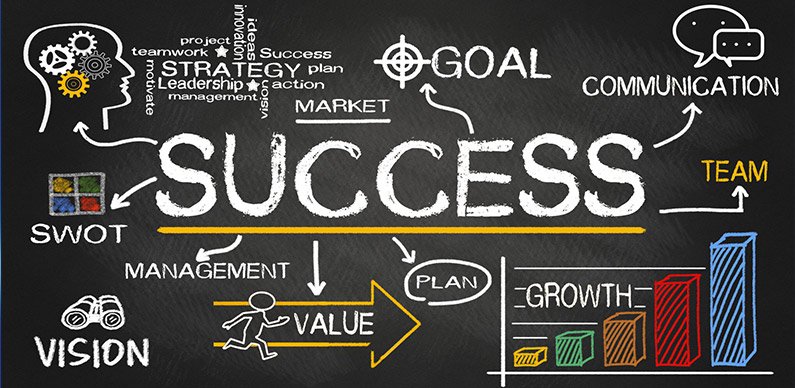 Tips for eCommerce Success
Achieving success in the eCommerce domain involves multiple factors.
What eCommerce has done to the retail market is nothing short of a rippling cataclysm that continues to send fresh shockwaves across traditional brick and mortar stores.
Some of the factors for success in the eCommerce business are:
· Provide remarkable customer experience
· Provide exhaustive information and clarify all queries
· Build an effective loyalty program
· Work on building customer trust
· Deliver excellence at every stage
· Loyal customers spread the good word
All the big deals in the economic sphere are now linked to eCommerce — automobile and heavy industry are the only exceptions to this trend in the market.
Since people began to switch to purchases on-line in large numbers, retail stores have been on the edge of a receding cliff. There has been no place to hide for most stores.
Some stores that we always thought were as solid as their concrete foundations have fallen, disappeared or on the verge.
Only high-street stores appear to have weathered the storm. Stores running out of malls also do well depending on where they are located. Because the malls offer an agreeable environment that promotes purchase decisions that wouldn't otherwise be made. People are in fact using malls to pick up offers on goods not available online or to try on and physically experience clothes before they make a purchase online.
Experienced eCommerce development teams brings to your side a team of veteran developers with long-established experience in uplifting your eCommerce business into the contemporary world and developing it to the point where it strikes all the right bases and can convert visitors into customers.
Vistas brings you a pillar of eCommerce services that will be the foundation and a tower of support. It will provide you an expanding horizon, long-term support and leverage all the customer focused work we have been doing and are well-known for.
The digital market space is growing exponentially, and new entrants are trying to break in all the time. It is with this looming competition in mind that you need the professional help that professionals will provide. Every competitor is innovating furiously and developing their strategy for long-term survival.
Your strategy for eCommerce success needs to be spot on. Most eCommerce businesses fail because they fail to get the client's attention.
"Take Toys R Us for example. After more than 60 years in business, they liquidated and closed their US stores."
What makes eCommerce the new and winning trend that is overcoming and uprooting the traditional space is the accessibility and the feeling of empowerment it engenders. Customers are being wooed with promotions, personalised campaigns and other goodies like never before.
Returns, exchanges, money backs, cash-backs all guaranteed by the retailer are leverage that the customer never enjoyed before. This has all been brought about by competition. The shopper has control of all aspects from the same platform: Time of purchase, delivery, payments, and returns.
There are certain important home truths about establishing an eCommerce business. These have strategic and immediate pull value which cannot be ignored if you intend to make the business successful.
The most important factors in

eCommerce

success
eCommerce Branding
Branding establishes identity and personality for your products. It has the ability to create an iconic status for your offerings. Branding is the heavy dose of inspiration that carries the firm and the project into the future.
Your brand declares your purpose and how you intend to achieve that purpose. The brand must declare its ambition and transmit these goals to the customer.
It needs then to deliver its promise to the customer and live up to the expectations the goals and brand have created.
If you live up to the values you set for your brand, customers see that as fulfilment and carrying through with whatever the stated objectives are. Once a brand is seen as committed to its values then it creates an ethos that the firm and brand deliver on their promises. This has a long -lasting impact. The Tata group's brand value is a good example.
"The 'Tata' brand continues to be India's most valuable brand according to the annual assessment by Brand Finance, the world's leading brand valuation and strategy consultancy. The total value of brand 'Tata' has surged to $14.2 billion in 2018, surpassing the combined value of the second and third most valued brands in India. The brand value has risen nine percent as compared to last year's total of $13.1 billion, according to Brand Finance India 100 2018 report."-Courtesy Tata.com
A stronger brand will be easier to market, because it can answer all the tough questions. One of the tough questions a brand will have to answer in a marketplace with many similar products is the USP (unique selling proposition). Why should one choose a particular brand over another, in a large and varied arena with a plethora of choices?
Your identity is established when the customer first encounters products that carry the firm's name or something to do with the firm — a physical store, an online store or even an employee.
A rude and overbearing employee at the Mercedes store has made it difficult for you to explore that option even though the dealer's staff may not be a Mercedes employee.
Similarly, your eCommerce website must carry its brand in a way that declares you have the customer topmost in your considerations in whatever you do. The proposal or impression your site makes or creates with the patron will create the longest-lasting impact.
eCommerce

SEO

brings customers to your door
Using the right keywords and powerful content brings traffic to your portal and allows you the opportunity to convert this opportunity into sales or bring the eyeballs to your website — so your goods and services can become visible to a wider audience.
Google has through its algorithm updates made the posting of "heavily baited" content and keywords an "offence punishable by loss of or downgraded rankings".
Landing pages must feature the appropriate keywords to get the rankings required to secure traffic. Also, traffic must be directed to your brand name which is a key asset and must figure in searches by qualified traffic.
The algorithm will favor pages that provide real value to those searching for information or data.
Value proposition
Many eCommerce business' fall flat on their faces because they fail to clearly enunciate a value proposition to the customer and differentiate their product and how their platform adds value to the whole transaction.
The value premise — or the appeal of the idea being expressed by the platform has to be something like a fire on a mountain. Your potential customers or the media should not be able to take their eyes off the launch.
A good example would be the launch of Jio telecom. The whole country and media were set ablaze by the promotional strength of the campaign.
The nitty-gritty — shipping, returns
The customer is likely to abandon his purchase altogether if shipping is not priced right or preferably is free. Also, returns have to be hassle free and transparent. It is assumed that the product will be inspected and trialed at home and the patron decides on keeping or returning the product.
Another disincentive to purchase is a complex shipping procedure that ties up that person in pointless detail and multiple choices and stalls rapid check out.
The entire process from log-in to check out has to be frictionless and without event to keep the customer interested. Also charging for shipping is not an option if the competition offers free delivery for the same kind of product.
Case in point Amazon's Prime plan. A small fee gets you free shipping and same day or next day delivery on many items and also encompasses a music and movie membership along with access to a digital library of books. This deal is a mountain mover and no firm offer anything that could compete with it.
Niche products and services drives eCommerce
A niche product and service or both are vital. Almost all the eCommerce providers already offer deals and promotions that cover every manner of marketing strategy. Amazon has shipping and delivery covered.
All these deals will have to be considered by late entrants to the market. But knowing how competitive the market is, going with a promotion heavy strategy is inviting disaster. A new player doesn't have time or money to make a prolonged stand against market forces that are pounding at the door and demanding that the bottomline improves.
A niche strategy is the way to go. A niche in the market has to be found and a new entrant has to drive his peg into the wall that is competition.
Successful new entrants are generally niche players, who are not aiming at mass market action.
Loose ends
An eCommerce venture requires truckloads of inspiration and digital marketing torque to generate leads and business. Any entrepreneur has his work cut out to make his website work and succeed. Innovation, USP and customer focus are the name of the game.